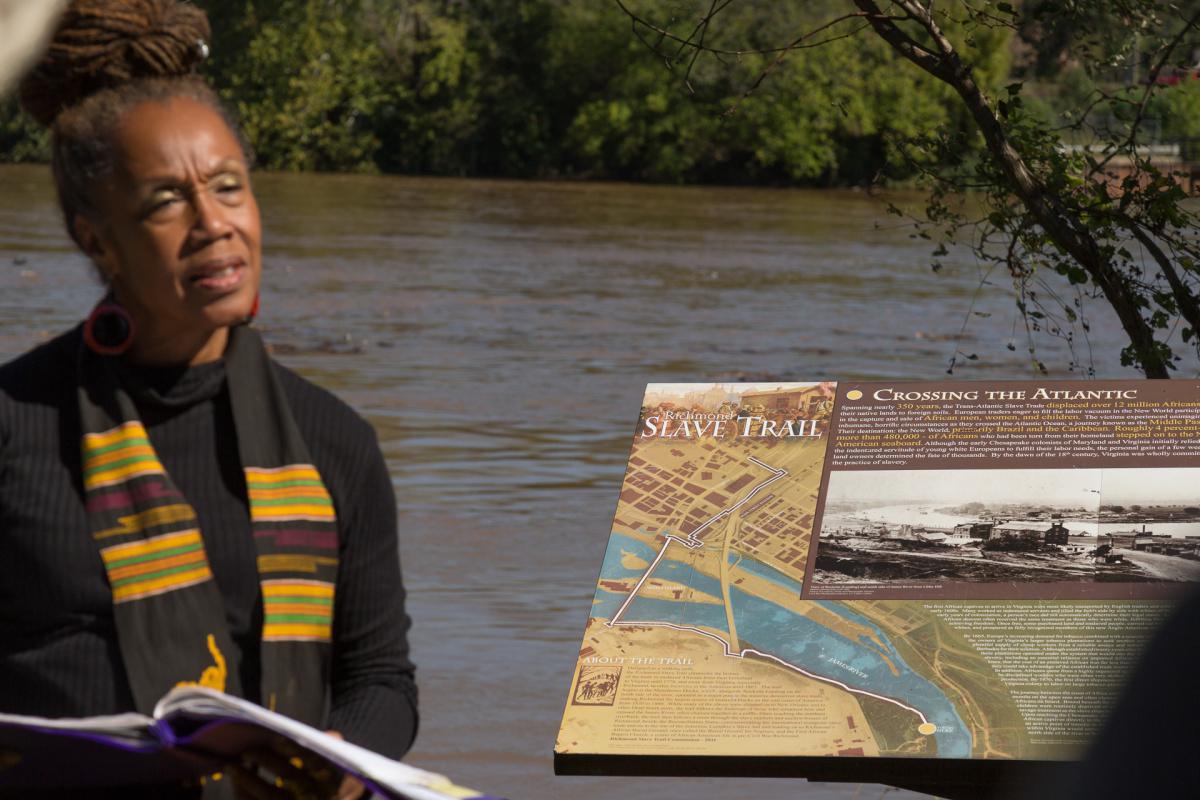 Salutations Prince Guezo et Tous,

Pour la délégation préliminaire de Richmond au Bénin, et en reconnaissance des soins montrés par tous les organisateurs, veuillez accepter ma gratitude pour et ma grande anticipation des expériences que nous partagerons. Nos histoires offrent esprit, clarté et fondement pour notre avenir.
... J'ai joint quatre photos. On montre la statue de réconciliation à Richmond, on montre un groupe d'excursion Elegba Folklore Society guide le long de la Piste des Esclaves Africains à la statue, un autre détail, quoique en anglais, lechapiteau adjacent et on me montre en interprétation à un groupe sur l'histoire à un emplacement africain d'importation et près de l'un des marqueurs que la ville de Richmond a placé qui aide à raconter l'histoire.
Tous les meilleurs,
Omilade Janine Bell


Président, Directeur Artistique
Elegba Folklore Society
Ambassadeur Culturel de Richmond
804.644.3900
Greetings Prince Guezo and All,
For the preliminary delegation from Richmond to Benin, and in recognition of the care shown by all the organizers, please accept my gratitude for and my great anticipation of the experiences we will share. Our histories offer spirit, clarity and foundation for our futures.
... I have attached four photographs. One shows the Reconciliation Statue in Richmond, one shows a tour group Elegba Folklore Society is guiding along the Trail of Enslaved Africans at the statue, another details, albeit in English, the adjacent marquee
and one shows me in interpretation to a group about the history at an African importation location and near one of the markers the City of Richmond has placed that helps tell the story.
Janine Y. Bell
President, Artistic Director
Elegba Folklore Society
Richmond's Cultural Ambassador